Protein is an essential macronutrient required for various bodily functions, including muscle growth, repair, and immune system support. As the popularity of plant-based diets rises, the debate between plant protein and animal protein gains momentum. In this article, we'll explore the key differences between these two protein sources to help you make informed dietary choices.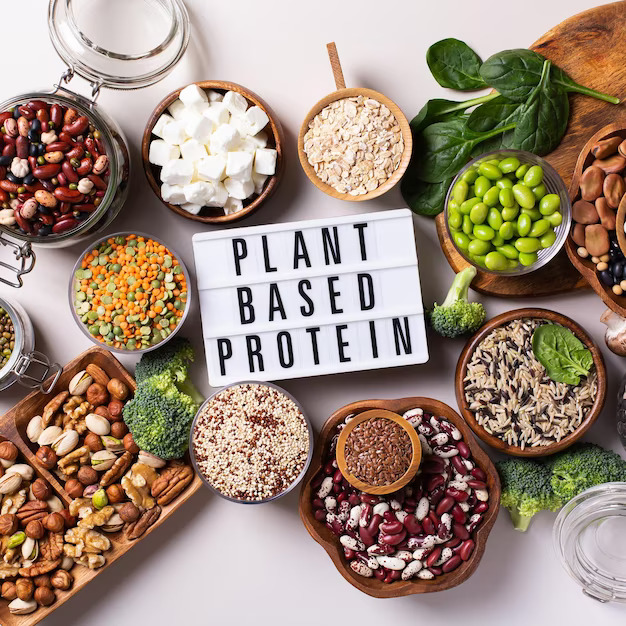 Plant protein is derived from plant-based sources like legumes, nuts, seeds, grains, and vegetables. These sources offer a wide range of protein content, making it possible for individuals following vegetarian or vegan diets to meet their protein needs.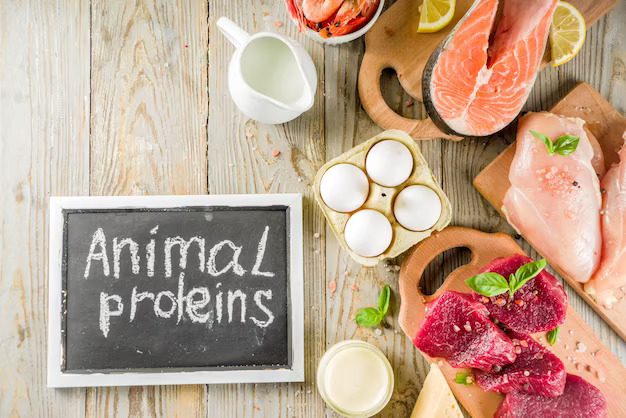 Animal protein, on the other hand, comes from animal sources such as meat, poultry, fish, eggs, and dairy products. Animal protein is considered a complete protein as it contains all nine essential amino acids required by the human body.
Protein Content Comparison
Plant proteins often have slower absorption rates compared to animal proteins. This can be advantageous for sustained energy and appetite control. Animal proteins, being quickly absorbed, are ideal for post-workout muscle recovery.
Essential Amino Acid Profile
Animal proteins provide all essential amino acids in optimal proportions, while some plant proteins may lack certain amino acids. However, combining various plant protein sources can ensure a complete amino acid profile.
Health Benefits of Plant Protein
Rich in Fiber and Antioxidants
Plant-based proteins are typically accompanied by dietary fiber and antioxidants, supporting digestive health and reducing inflammation.
Lower in Saturated Fat and Cholesterol
Plant proteins are naturally low in saturated fat and cholesterol, promoting heart health and reducing the risk of cardiovascular diseases.
Suitable for Vegetarians and Vegans
Plant protein offers a viable protein source for individuals who choose not to consume animal products, promoting sustainability and ethical considerations.
Health Benefits of Animal Protein
High-Quality Complete Protein
Animal protein provides a complete amino acid profile, supporting optimal muscle growth, repair, and overall bodily functions.
Rich in Vitamins and Minerals
Animal protein sources are abundant in essential vitamins and minerals like vitamin B12, iron, and zinc, which are vital for various physiological processes.
Muscle Building and Repair
The high biological value of animal protein makes it effective for athletes and individuals seeking to enhance muscle mass and repair.
Plant Protein's Environmental Footprint
Plant protein production generally has a lower environmental impact, requiring fewer natural resources and emitting fewer greenhouse gases.
Animal Protein's Environmental Footprint
Animal protein production, particularly from intensive farming, can contribute to deforestation, water pollution, and greenhouse gas emissions.
Read Also :- Health Benefits of Veg Chicken
Weight Management and Digestibility
Plant protein's high fiber content contributes to a feeling of fullness, aiding in weight management. Animal protein is easily digestible, making it suitable for those with sensitive digestive systems.
Choosing plant protein aligns with animal welfare values, reducing the demand for factory farming practices.
Sustainable Farming Practices
Supporting sustainable and ethical animal farming practices can minimize the negative impact of animal protein consumption.
When deciding between plant and animal protein, consider your dietary needs, ethical beliefs, and environmental concerns. A balanced approach that incorporates both sources may offer the best outcomes for your health and the planet.
The debate between plant protein and animal protein continues to spark discussions among health enthusiasts, environmentalists, and ethical advocates. Both protein sources offer unique benefits, and the choice ultimately depends on individual preferences and values. By making informed choices, we can support our health while considering the welfare of animals and the planet.
Is it possible to get all essential amino acids from plant protein?
Yes, by combining various plant protein sources, such as legumes, nuts, and whole grains, you can obtain all essential amino acids.
Can plant protein provide enough protein for athletes?
Absolutely! Many successful athletes follow plant-based diets and meet their protein needs through careful dietary planning.
Is animal protein consumption linked to certain health risks?
Excessive consumption of certain animal protein sources, especially processed meats, has been associated with an increased risk of certain health conditions. Moderation is key.
Which plant-based foods are the best sources of protein?
Plant-based foods can be excellent sources of protein. Here are some of the best options:
Legumes: Lentils, chickpeas, black beans, kidney beans, and other legumes are rich in protein, fiber, and various nutrients.

Soy Products: Tofu, tempeh, and edamame are derived from soybeans and are high-quality sources of protein.

Quinoa: This pseudo-grain contains all nine essential amino acids, making it a complete protein source.

Seitan: Also known as wheat gluten, seitan is a high-protein meat substitute commonly used in vegetarian and vegan dishes.

Nuts and Seeds: Almonds, peanuts, chia seeds, hemp seeds, and pumpkin seeds provide protein along with healthy fats.

Whole Grains: Brown rice, oats, barley, and whole wheat are good sources of protein, although their protein content is lower compared to legumes and soy.

Green Vegetables: Some vegetables like spinach, broccoli, kale, and Brussels sprouts contain decent amounts of protein.

Spirulina: This blue-green algae is a protein-rich superfood often used in supplements and smoothies.

Plant-based Protein Powders: Various protein powders made from pea, rice, hemp, or other plant sources can supplement your protein intake.
When following a plant-based diet, it's essential to combine different protein sources to ensure you get all the essential amino acids your body needs. This can be easily achieved by incorporating a variety of plant-based foods into your meals.
Can plant protein help with weight loss?
Yes, plant protein can aid in weight loss due to its high fiber content, which promotes a feeling of fullness and reduces overall calorie intake.
Are there any concerns about allergies to plant proteins?
Some individuals may have allergies or sensitivities to certain plant protein sources like soy, nuts, or gluten-containing grains. It's essential to be aware of potential allergens and consult a healthcare professional if you suspect any allergies.
Does animal protein consumption lead to higher cholesterol levels?
Animal proteins, especially those high in saturated fats, can contribute to elevated cholesterol levels. To manage cholesterol, opt for leaner animal protein sources and moderate your intake.
Are there environmental benefits to choosing plant protein?
Yes, opting for plant protein can help reduce the carbon footprint associated with food production and lower the demand for natural resources, contributing to environmental sustainability. Environmental advantages of a plant-based diet as well which will help you to boost your body.
Can plant protein be used in muscle building and athletic performance?
Plant protein supplements, such as pea protein or rice protein, can be effective in supporting muscle building and athletic performance when combined with a well-rounded diet and exercise regimen.
How does the taste of plant protein compare to animal protein?
Plant protein comes in a variety of flavors and textures, offering diverse taste options. Some people find plant-based proteins to be more palatable and easier on digestion compared to certain animal proteins.