In recent years, there has been a growing trend towards adopting a vegan lifestyle. People are becoming increasingly conscious of the impact their dietary choices have on their health and the environment. Going vegan means avoiding all animal-derived products, including meat, dairy, eggs, and honey. If you're considering making the switch, here are ten compelling reasons to go vegan for your health.
The vegan lifestyle revolves around plant-based foods, which are rich in essential nutrients, vitamins, and minerals. By eliminating animal products from your diet, you can experience numerous health benefits that contribute to a better overall well-being.
Lower Risk of Chronic Diseases
A vegan diet has been associated with a lower risk of chronic diseases such as heart disease, type 2 diabetes, and certain types of cancer. Plant-based foods are generally low in saturated fats and cholesterol, which are commonly found in animal products. Instead, they are packed with antioxidants and fiber, which help protect against these diseases.
Improved Heart Health
By eliminating animal fats and cholesterol from your diet, you can significantly improve your heart health. Plant-based foods are naturally low in saturated fats and rich in heart-healthy nutrients such as omega-3 fatty acids and fiber. These nutrients can help lower blood pressure, reduce bad cholesterol levels, and decrease the risk of heart disease.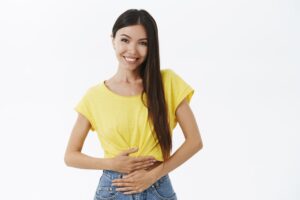 Enhanced Digestive Health
A vegan diet, abundant in fruits, vegetables, whole grains, and legumes, provides a high dietary fiber content. Fiber plays a crucial role in maintaining a healthy digestive system by promoting regular bowel movements, preventing constipation, and supporting a diverse gut microbiome. It also aids in weight management and reduces the risk of developing gastrointestinal disorders.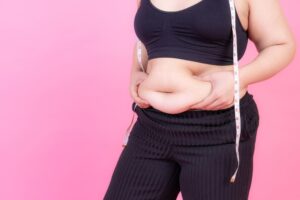 Weight Management and Reduced Obesity Risk
Adopting a vegan lifestyle can support weight management and reduce the risk of obesity. Plant-based foods are generally lower in calories and higher in fiber, which promotes feelings of fullness and helps control appetite. By focusing on whole, unprocessed foods, vegans can maintain a healthier body weight and lower the risk of obesity-related conditions like high blood pressure and type 2 diabetes.
Increased Nutrient Intake
Contrary to common misconceptions, a well-planned vegan diet can provide all the necessary nutrients for optimal health. Plant-based foods are abundant in essential vitamins, minerals, and antioxidants. By incorporating a variety of fruits, vegetables, whole grains, nuts, and seeds into your diet, you can ensure an adequate intake of nutrients such as vitamin C, vitamin E, potassium, and folate.
Reduced Risk of Certain Cancers
Studies have shown that a vegan diet may lower the risk of certain types of cancer, including colon, breast, and prostate cancer. Plant-based foods are rich in phytochemicals, which have been associated with anticancer properties. Additionally, the high fiber content of a vegan diet helps regulate hormone levels, which can further contribute to reducing cancer risk.
Clearer Skin and Reduced Acne
Many individuals report improved skin health and a reduction in acne after adopting a vegan diet. Plant-based foods are typically less processed and contain fewer additives, which can contribute to skin inflammation. The abundance of antioxidants found in fruits and vegetables also helps fight free radicals, promoting clearer and healthier skin.
Boosted Energy Levels
A well-balanced vegan diet provides an ample amount of complex carbohydrates, which are the primary source of energy for the body. By fueling your body with nutrient-rich plant foods, you can experience sustained energy levels throughout the day. Additionally, plant-based foods are often easier to digest, reducing feelings of sluggishness after meals.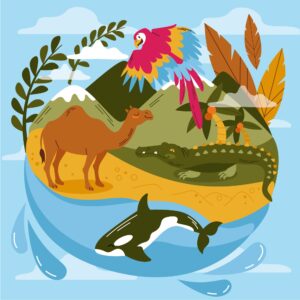 Environmental Benefits
Choosing a vegan lifestyle not only benefits your health but also has a positive impact on the environment. Animal agriculture is a significant contributor to greenhouse gas emissions, deforestation, and water pollution. By reducing the demand for animal products, you can help conserve resources, mitigate climate change, and support a more sustainable planet.
Reduced Inflammation
A vegan diet has been linked to reduced inflammation in the body. Animal products, especially those high in saturated fats, can trigger inflammation and contribute to chronic conditions such as arthritis, autoimmune diseases, and inflammatory bowel disease. Plant-based foods, on the other hand, are rich in anti-inflammatory compounds like antioxidants and phytochemicals, which can help alleviate inflammation and promote overall well-being.
By choosing a vegan diet, you can potentially experience a reduction in inflammation, leading to improved joint health, better immune function, and a decreased risk of inflammation-related diseases.
Embracing a vegan lifestyle can bring about numerous health benefits. From lowering the risk of chronic diseases and improving heart health to promoting clearer skin and increased energy levels, there are many compelling reasons to go vegan for your health. Additionally, by choosing a plant-based diet, you can contribute to a more sustainable future and help protect the environment.